All-inclusive services
that keep you safe
All-inclusive services
that keep you safe
Because Seniors
deserve our very best
Because Seniors
deserve our very best
A warm and friendly Seniors community in the heart of Edmonton, AB
Garneau Hall Seniors Community offers quality services, assisted, and independent living and a variety of amenities for Edmonton's seniors. Supporting our residents is our priority and focus - with everything you need to both live comfortably and safely under one roof. Choose between three different 1 bedroom suite layouts, all of which are the perfect place to call home.
"I am so very content here, I really am.  Everyone here is excellent and everyone here is so good to  me.  The food is also very good!  I like the variety of meals and to be able to select weekly.  I love the convenience of being close to grocery stores, drug store, and banks to name a few.  By moving here " I did it right""
–Cindy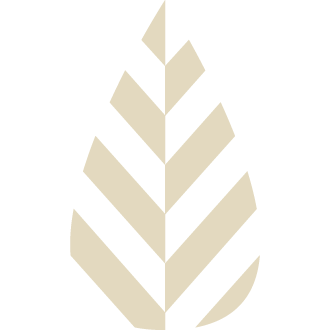 Lyle Ison
General Manager, Garneau Hall Seniors Community
"Welcome to Garneau Hall Seniors Community. We are a warm, friendly, and safe community full of friendship and comfort. When at Garneau Hall we hope you'll take advantage of everything we have to offer including engaging activities, appetizing dining and compassionate staff. Attention to safety, privacy and the details is what sets Garneau Hall apart. We love going above and beyond for everyone living at Garneau Hall, the sense of family, and community is evident when you talk to any of our residents. They appreciate the extra care and safety precautions that are implemented here. We hope to welcome you soon!"
Lyle Ison
General Manager, Garneau Hall Seniors Community
Location Features

Hair salon

Library

Games/Activity room

Fireplace Lounge

Courtyard & Gardens

Spacious Dining Room
Underground Parking

Great Views

housekeeping
Take a virtual tour
A variety of open and spacious floor plans to choose from! Our boutique style suites are chic and elevated, designed to suit any personal preference. They are newly painted, close to downtown, include a kitchenette, cable and phone connection, and an emergency response system.
"It's always a pleasant surprise when my expectations are exceeded. And over the past year, Garneau Hall has FAR exceeded them. The staff's commitment to protecting and taking care of the residents through the Covid-19 pandemic has left me humbled. The staff's timely, personal updates, month after month, has left me in awe of how they have selflessly dedicated themselves to helping me cope with the worry, concern and distancing from my Mom. Detailed e-mails combined with frequent telephone calls left me with no questions - and no doubts - that matters were being handled superbly. Chatting with Mom through regular, staff-assisted FaceTime/Zoom calls was especially wonderful - and made Mom's day, every time. The lengths the staff went to, to help make Mom's 92nd birthday an extra special event was …..well, there are no words.

In September of 2015, Mom moved to Garneau Hall. And it's not her apartment or the food or the activities that make it special (although they're all great!). It's the people who have taken care of my Mom when I can't be there. It's Lyle who tirelessly lobbied to get the Covid-19 vaccination for all the residents at the earliest possible moment. It's Brenda who's been there for my Mom - and me - since Day One. It's Andrea, who's spent extra time on the phone with me when she's got many, many more calls to make to other families. It's these people, like Brodey, Eric, Samantha, Geraldine and many more, who make me sure that Mom couldn't possibly be in a better place.
So, thank you. Peace of mind: Priceless."
–Elizabeth
Because Seniors deserve
our very best
Because Seniors deserve
our very best
Because Seniors deserve
our very best
Because Seniors deserve
our very best