All-inclusive services
that keep you safe
All-inclusive services
that keep you safe
Because Seniors
deserve our very best
Because Seniors
deserve our very best
A warm and friendly Seniors community in the heart of Edmonton, AB
Garneau Hall Seniors Community offers quality services, assisted and independent living and a variety of amenities for Edmonton's seniors. Supporting our residents through the pandemic has been our priority and focus - with everything you need to both live comfortably and safely under one roof. We're doing things a little differently, and we're keeping you safe.

Rest assured our staff have been trained with the highest standard of COVID-19 protocols and prioritize the safety and health of residents above all else.
"I am so very content here, I really am.  Everyone here is excellent and everyone here is so good to  me.  The food is also very good!  I like the variety of meals and to be able to select weekly.  I love the convenience of being close to grocery stores, drug store, and banks to name a few.  By moving here " I did it right""
–Cindy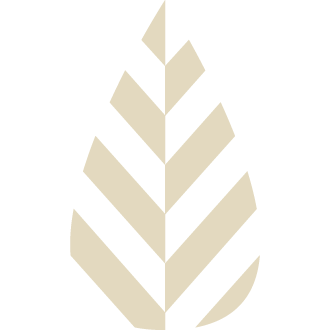 Lyle Ison
General Manager, Garneau Hall Seniors Community
"Welcome to Garneau Hall Seniors Community. We are a warm, friendly, and safe community full of friendship and comfort. When at Garneau Hall we hope you'll take advantage of everything we have to offer including engaging activities, appetizing dining and compassionate staff. Attention to safety, privacy and the details is what sets Garneau Hall apart. We love going above and beyond for everyone living at Garneau Hall, the sense of family, and community is evident when you talk to any of our residents. They appreciate the extra care and safety precautions that are implemented here. We hope to welcome you soon!"
Lyle Ison
General Manager, Garneau Hall Seniors Community
Location Features

Hair salon

Library

Games/Activity room

Fireplace Lounge

Courtyard & Gardens

Spacious Dining Room
Underground Parking

Great Views

housekeeping
Take a virtual tour
A variety of open and spacious floor plans to choose from! Our boutique style suites are chic and elevated, designed to suit any personal preference. They are newly painted, close to downtown, include a kitchenette, cable and phone connection, and an emergency response system.
"When I arrived here I was numb and apprehensive but every face looked friendly, especially the four people with whom I shared a table for meals. They filled me in on what to expect in a very positive way that was very reassuring. I was introduced to the variety of activities offered here and quickly realized I only had to be alone by choice.

We had also undergone a change in leadership just prior to this and I think I speak for everyone here when I say Lyle stepped into a situation she could have never imagined, but, together with her staff and their determination to take care of us we are here and ready for the next phase of life at Garneau Hall."
–Resident
Because Seniors deserve
our very best
Because Seniors deserve
our very best
Because Seniors deserve
our very best
Because Seniors deserve
our very best